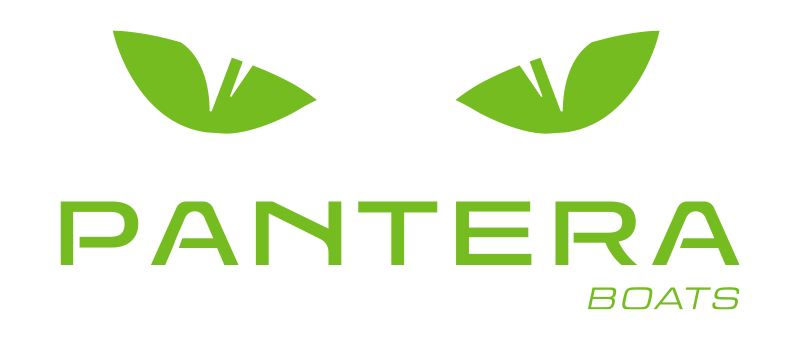 History
Pantera was a part of the legendary Thunderboat Row…
On Northeast 188th Street in Miami, Pantera was one of a handful of companies all pushing for racing victory. This fierce competition between the eras most famous pioneers drove some of the most dramatic evolution in offshore boating design in history and ultimately created a new standard of world championship race boats.
World Champion Race Heritage
Pantera is dedicated to ensuring the legacy of their world championship performance will live on for generations to come.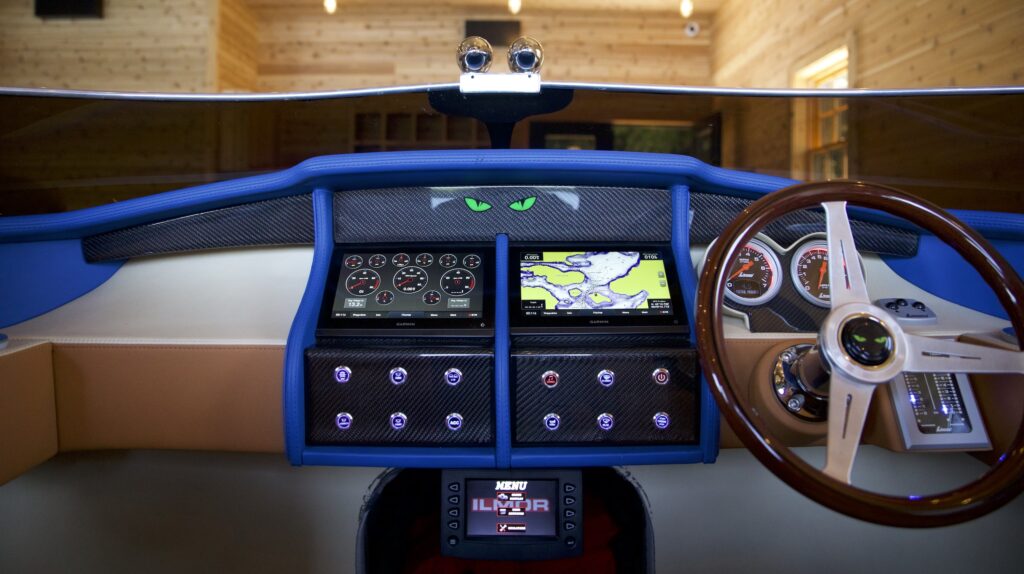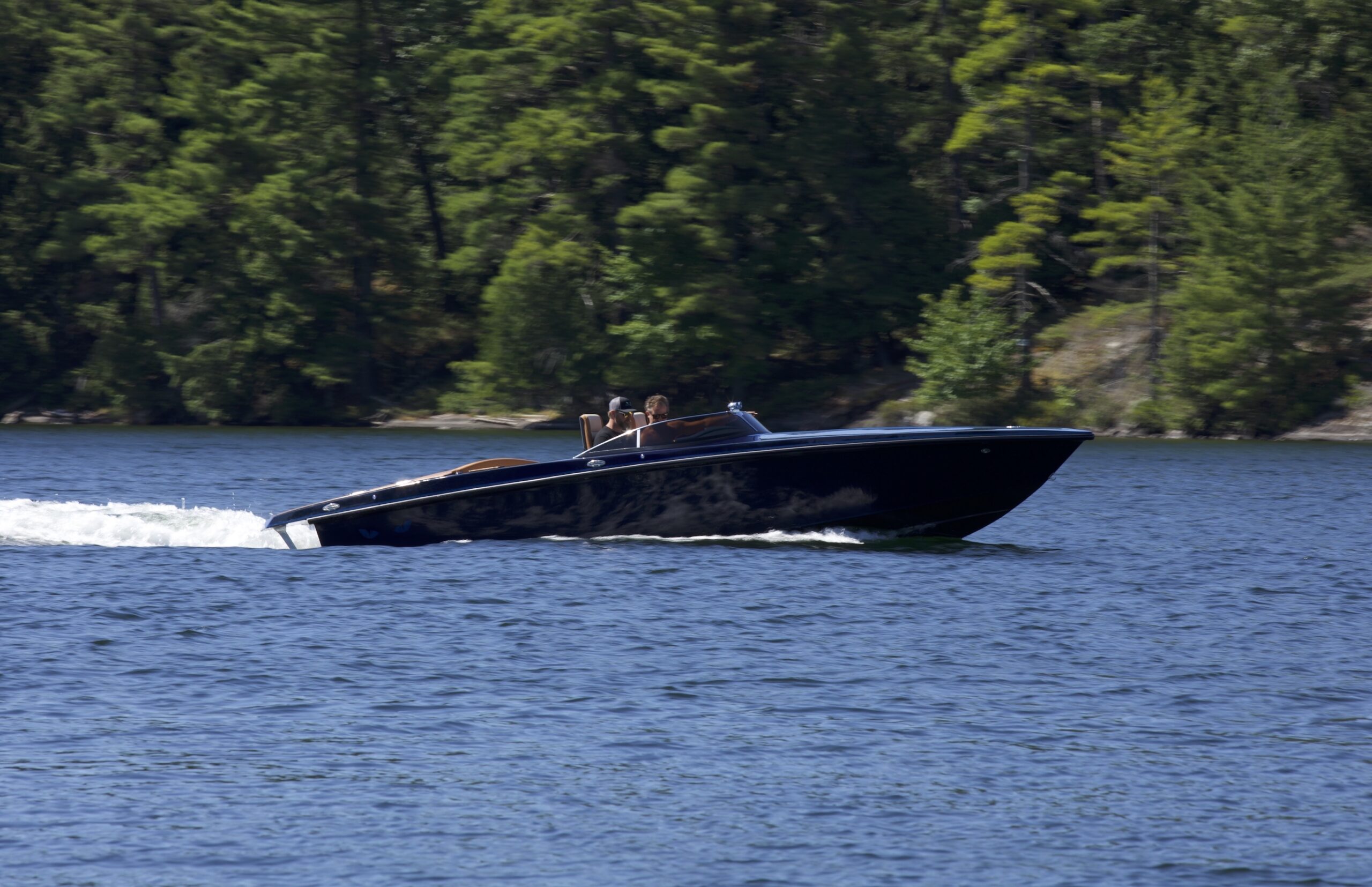 Pantera
24
Starting at $249,850
Classic 24
$249,850 - small block Mercury 6.2L
Sport 24
$269,750 - Mercury Racing 450R
Carbon Elite Edition
$399,850 - Mercury Racing 520R or Ilmor 570
Material
Composite, Advanced Composite, or Pre-Preg Carbon
Hull Type
Traditional or Twin Stepped
Power
All Inboard and Outboard Options Available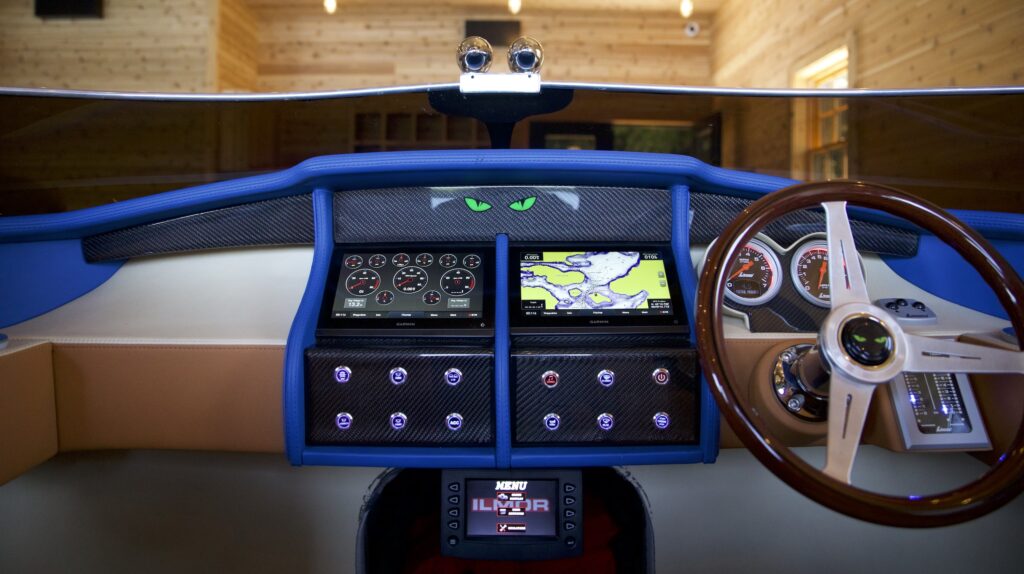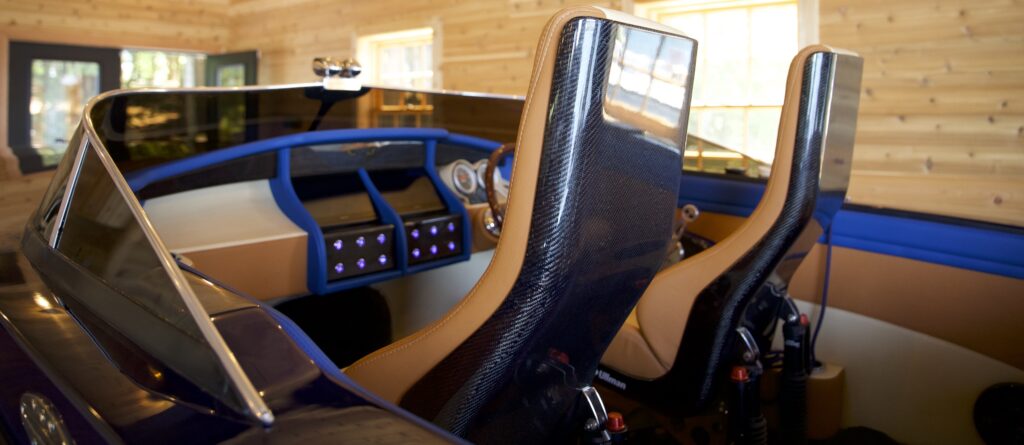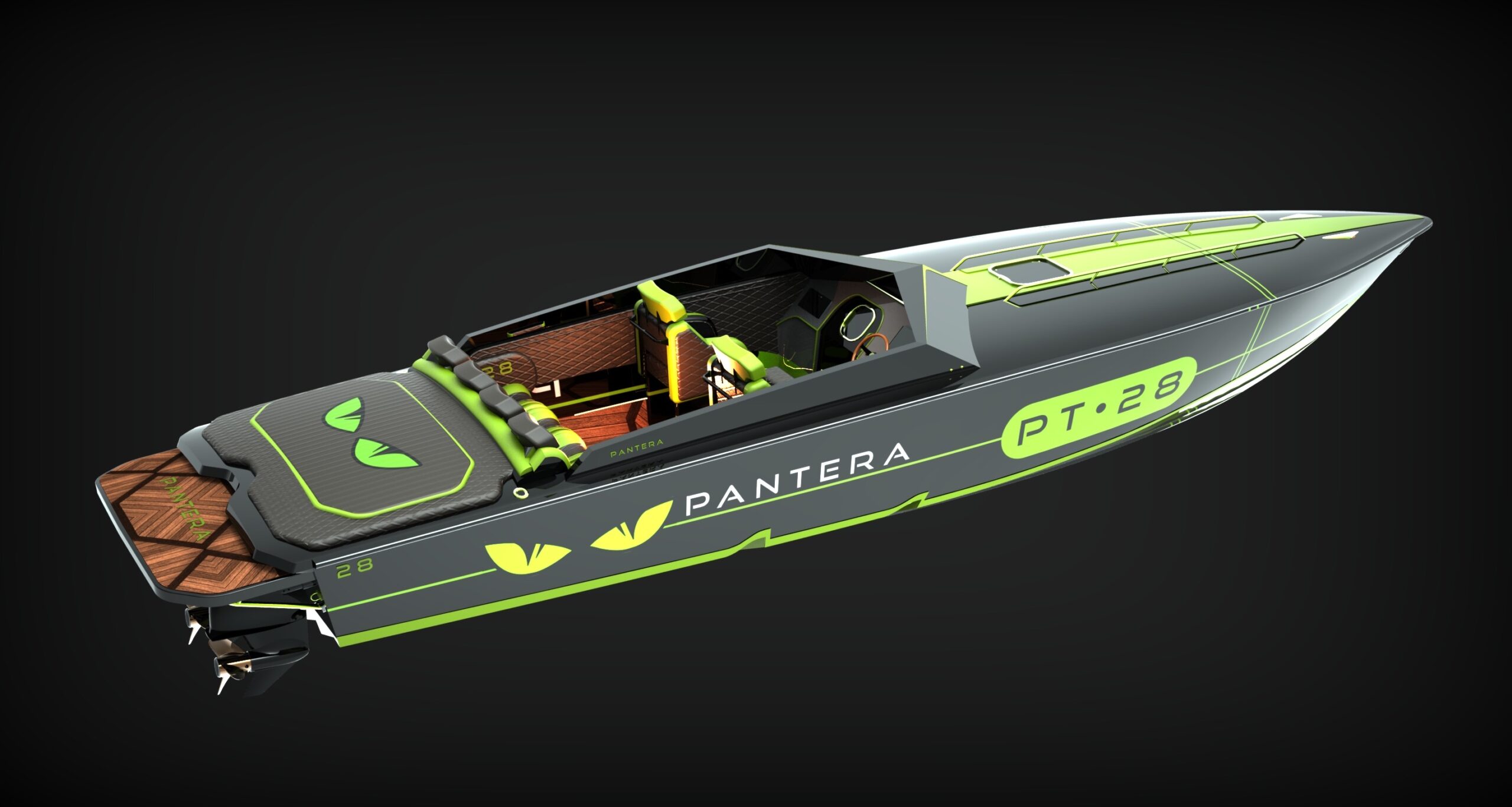 Pantera
28
Starting at $399,850
CLASSIC 28
$399,850 - Mercury Racing 520R or Ilmor MV8 570
SPORT 28
$439,750 - twin Mercury Racing 300R
CARBON ELITE EDITION
$599,859 - Mercury Racing 600SCI or Ilmor MV8 570
MATERIAL
COMPOSITE, ADVANCED COMPOSITE, OR PRE-PREG CARBON
HULL TYPE
TRADITIONAL OR TWIN STEPPED
POWER
ALL INBOARD AND OUTBOARD OPTIONS AVAILABLE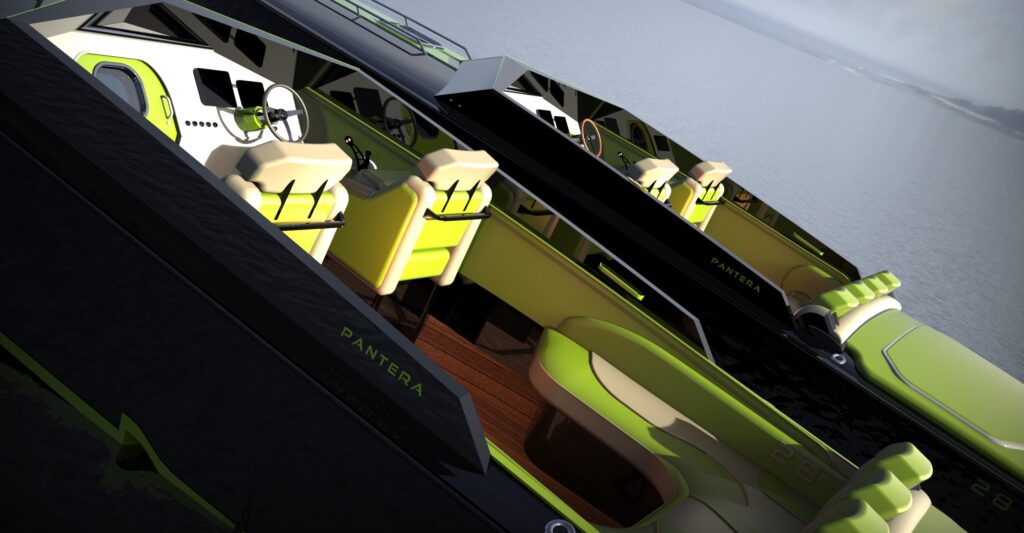 Pantera
36
Starting at $599,850
CLASSIC 36
$599,850 - twin Mercury Racing 520R or Ilmor MV8 570
SPORT 36
$659,750 - triple Mercury Racing 450R
CARBON ELITE EDITION
$899,850 - twin Mercury Racing 600SCI or Ilmor MV8 570
MATERIAL
COMPOSITE, ADVANCED COMPOSITES, OR FULL PRE-PREG CARBON
POWER
ALL INBOARD AND OUTBOARD OPTIONS AVAILABLE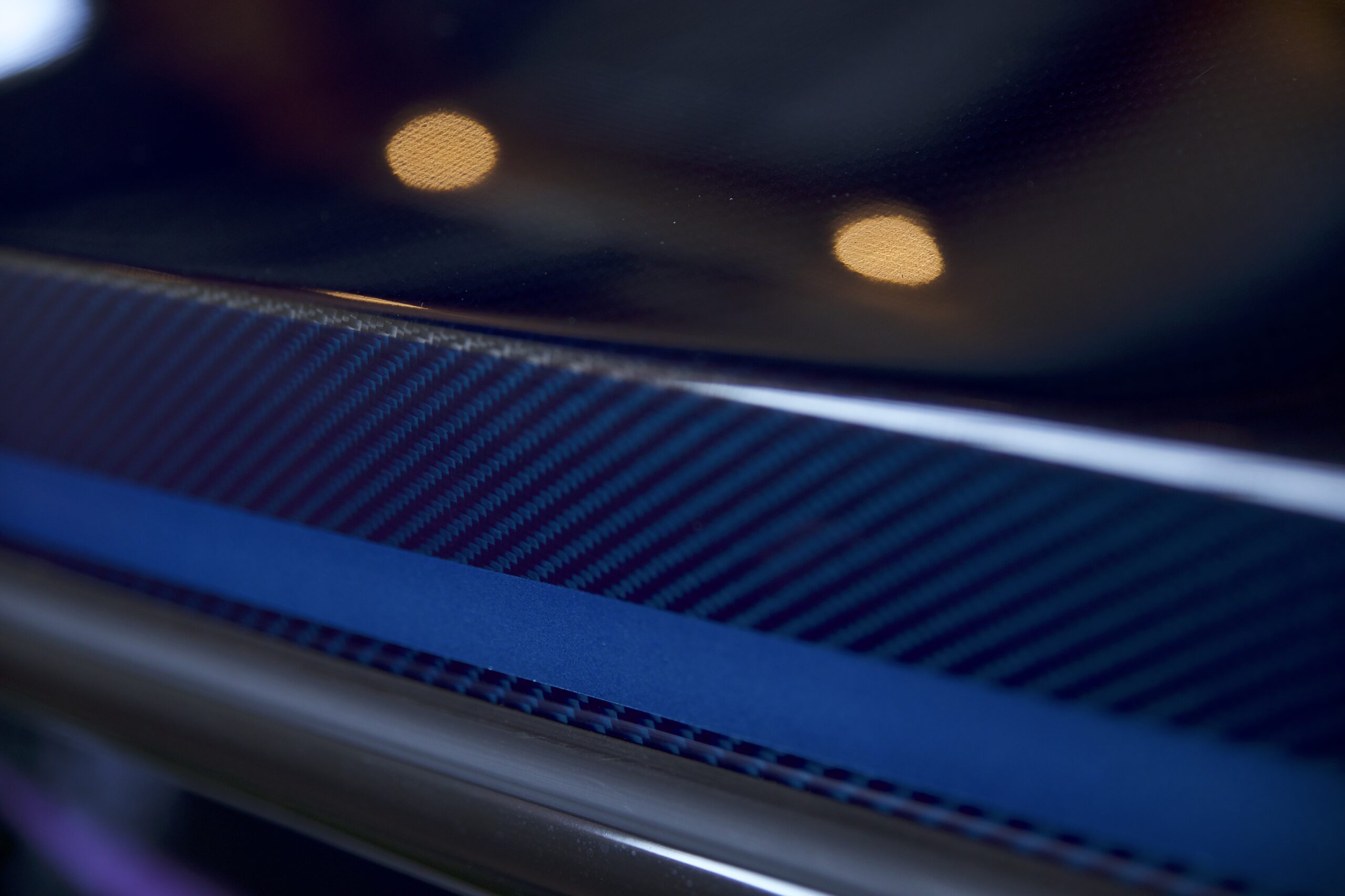 Pantera
CARBON ELITE UPGRADE
LUXURY EXPOSED CARBON
AVAILABLE OPTION ON ALL MODELS
THE WORLDS ONLY PERFORMANCE MANUFACTURER OFFERING FULLY EXPOSED CARBON FIBER HULLS
WHEN OPTION DEFINES
THE PANTERA ELITE SERIES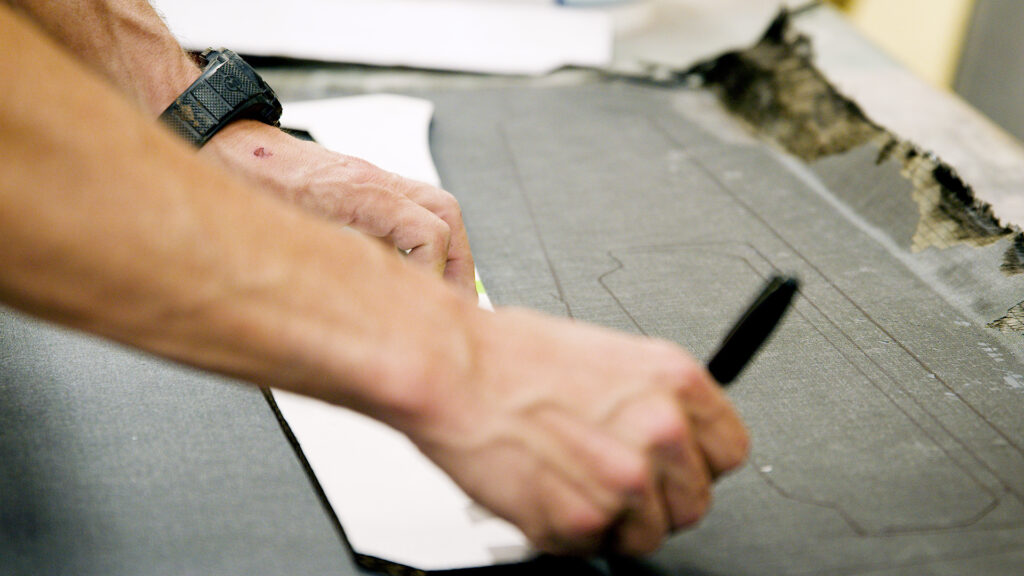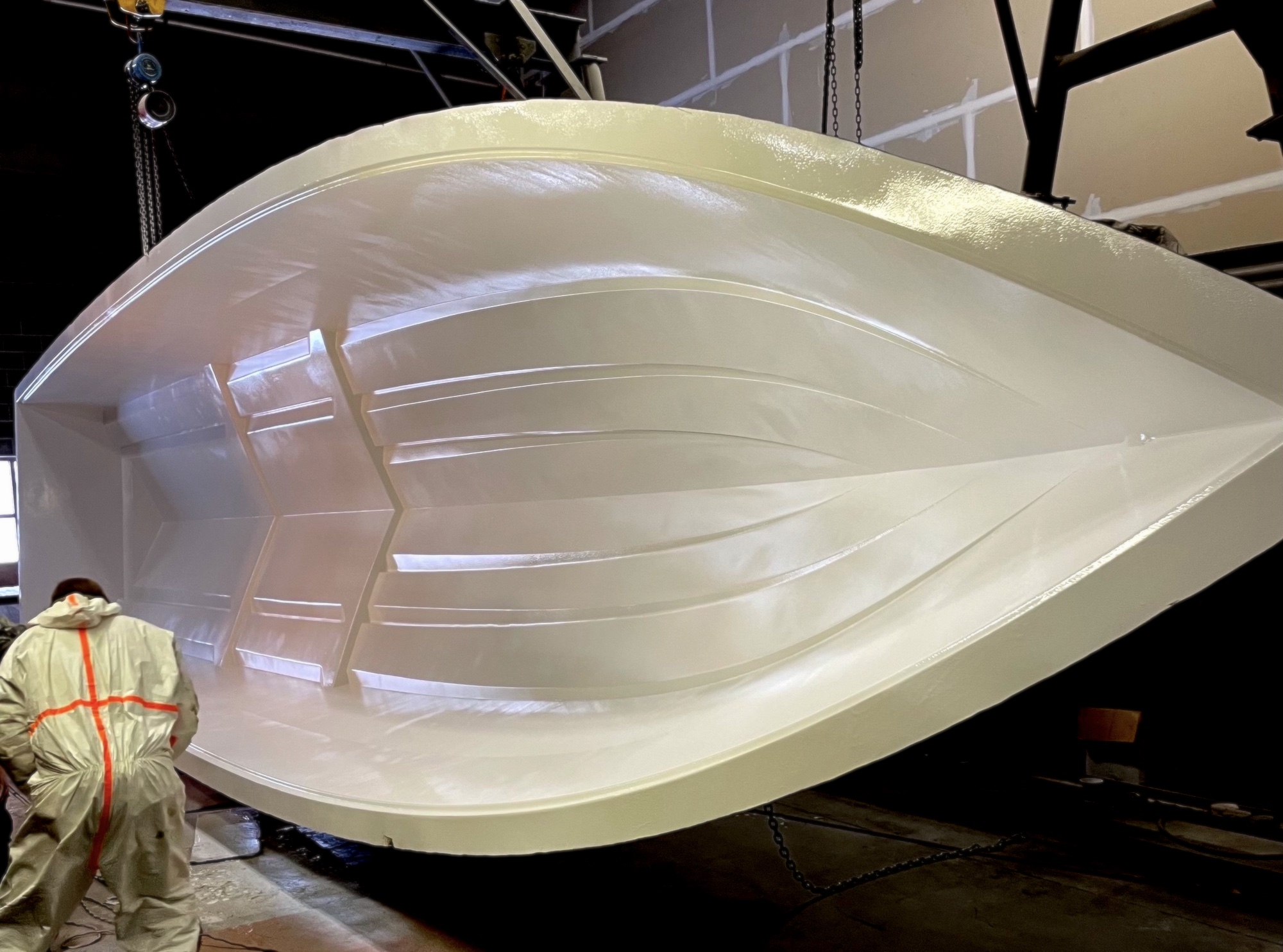 Legendary
Performance
By utilizing the most advanced composite materials and aerospace construction techniques, Pantera boats are lighter, stronger, faster and more efficient, leading to superior ride quality and performance. Our boats are all based on tried and tested race-proven offshore performance hulls.
The material of choice for the world's finest super cars, F1 racing and aerospace is carbon fiber. We have taken their lead and applied the advanced processes and materials to performance boating.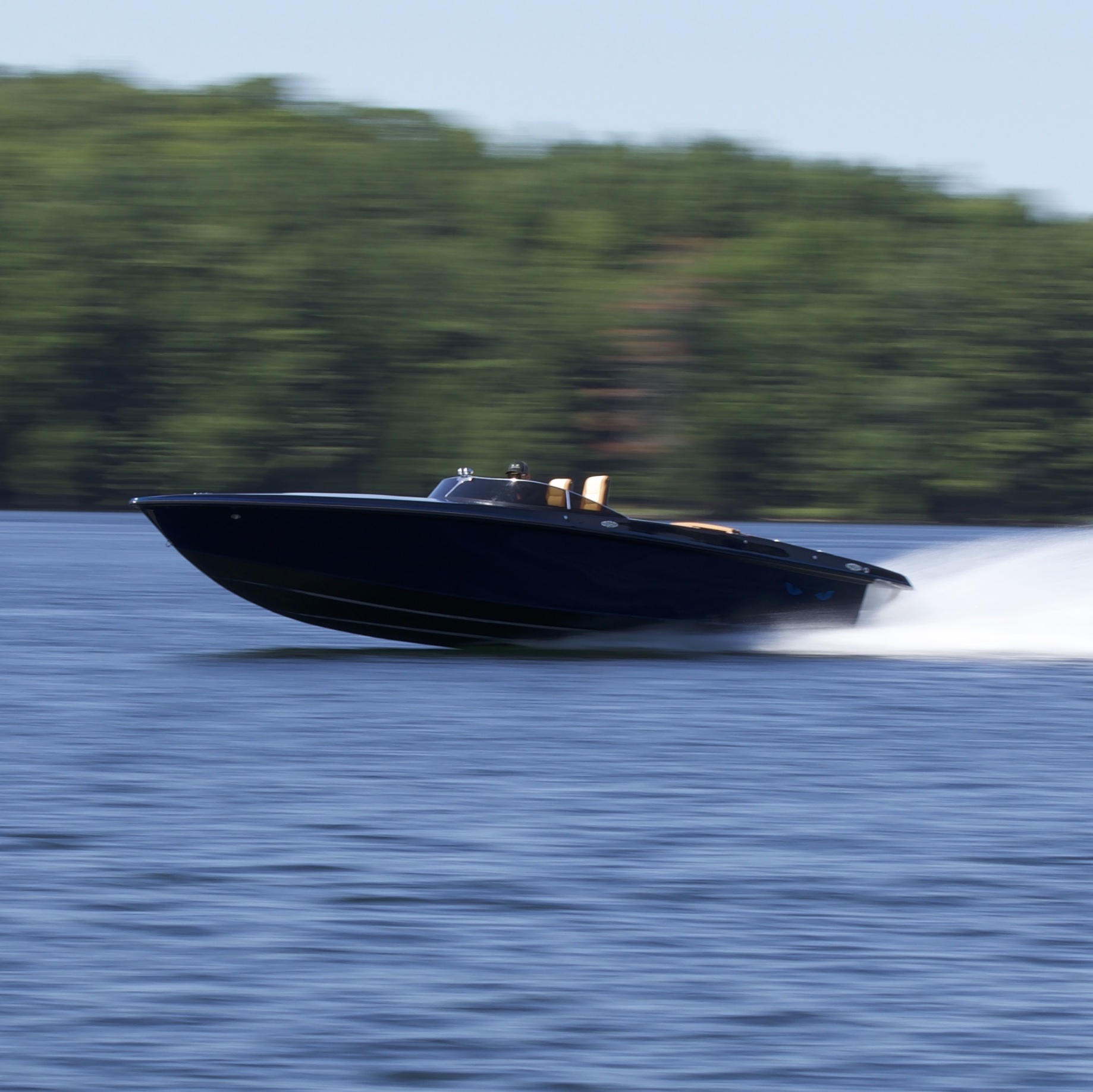 Unmatched
Efficiency
With an unmatched power to weight ratio, Pantera Boats perform top in their class with faster cruising speeds with improved gas mileage due to enhance power to weight ratios.
In combination with the world's most powerful and efficient power options, Pantera Boats create unmatched efficiency in their class.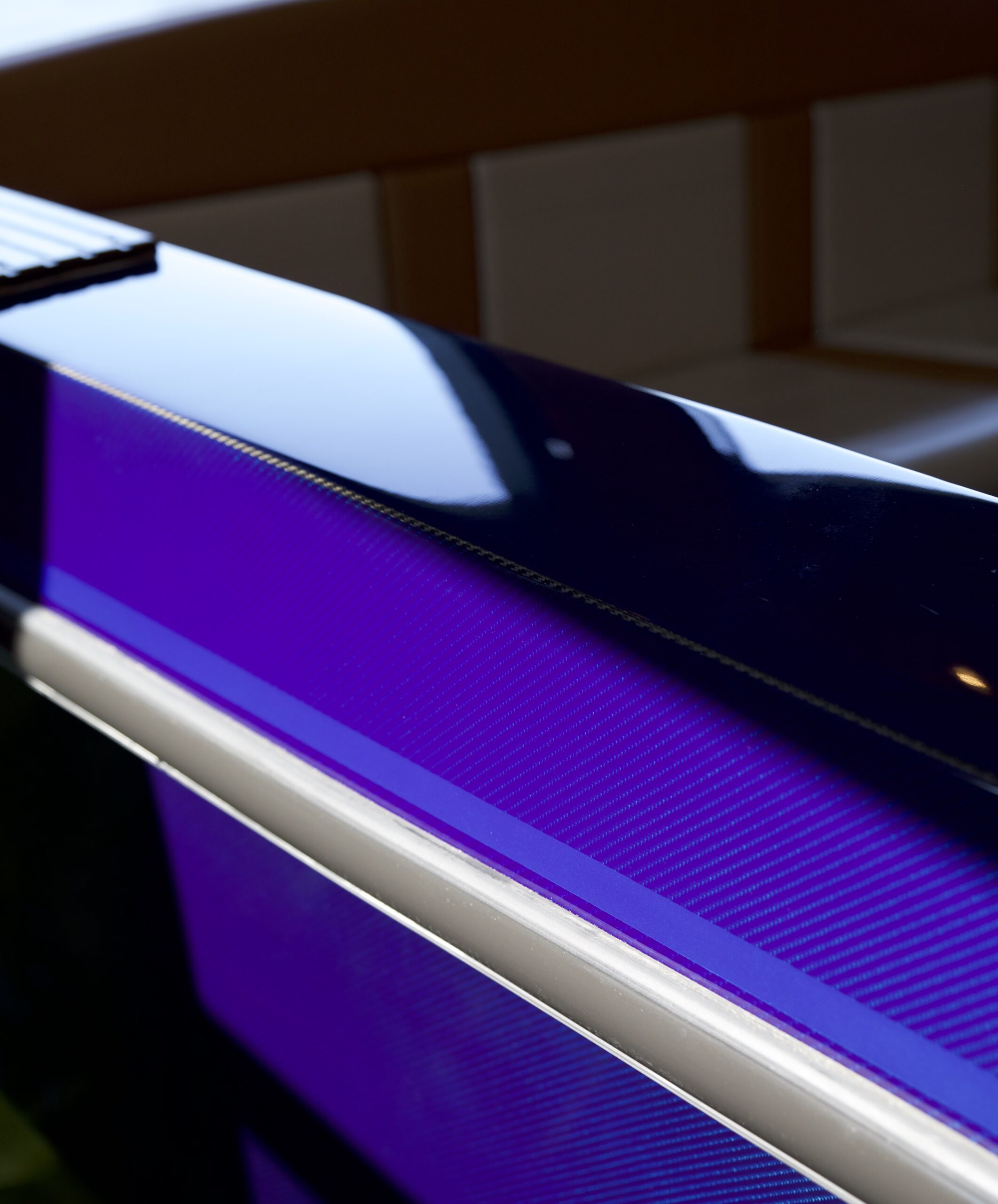 Timless
Aesthetics
Full pre-preg carbon fiber construction options of the world's top super-cars every Pantera Boat is a one of a kind.
Pantera Boats are the first to offer offer fully exposed carbon fiber powerboats.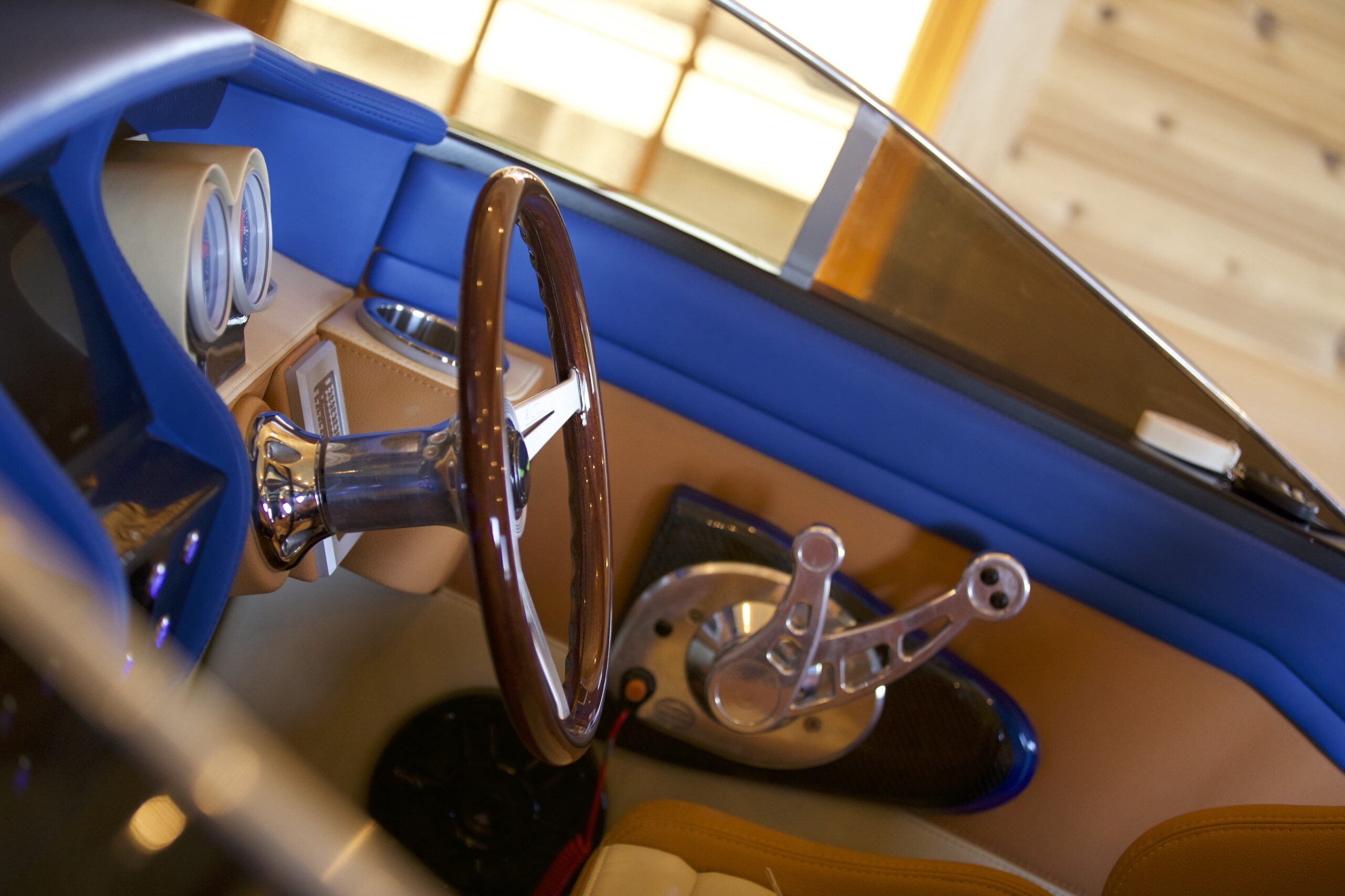 Unrivaled
Craftsmanship
PREMIUM MATERIALS, PERFECTION IN PROCESS, UNMATCHED IN FINISH.
Pantera Boats utilize cutting edge materials and full customer selected interiors to achieve the best possible combination to meet the customer's specifc needs.
Race-proven and full customized with advanced composites mean guaranteed satisfaction.
Contact us for a private consultation.
Phone: 1-833-972-6837
News
September 22, 2020 | Contact – tim@pantera-boats.com
The Cat Is Back.
New Company Formed To Build Updated & New Models Of Legendary Pantera Powerboats
HIGH POINT, NORTH CAROLINA (USA), SEPTEMBER 22, 2020 – Pantera Boats Inc. announced today that as a result of a series of business transactions and agreements endorsed and sanctioned by the Miami-Dade County Circuit Court, the company, as successor-in-title, has acquired all molds, and related intellectual property including trademarks, designs, and copyrights, clearing the way for the rebirth and relaunch of these world-class powerboats and iconic brand.
Pantera Boats Inc. is headed by Cam Heaps, founder of Carbon Marine, Inc., which introduced the world's first 100% carbon fiber exposed powerboat hull at the Miami International Boat Show in 2016. "It is an honor to be a part of preserving the Pantera brand and heritage built by the Nunez family. Today's announcement is the beginning of a new chapter that will see Pantera Boats available again to customers around the world," he added.
Pantera Boats Inc. has established a manufacturing partnership with Jaguar Powerboats, which will provide decades of race-proven production experience. "Jaguar's incredible history of world championship victories and indestructible hull construction makes them the perfect manufacturing partner for our new company," said Pantera Boats President Jeff Howat.
Coupled with the advanced laminate production expertise provided by Carbon Marine, Pantera Boats Inc. will have manufacturing capabilities in both the United States and Canada. Pantera will build models from 24 to 38 ft, including the classic 28 and 36's in both regular and twin stepped hulls. New additions to the lineup include outboard center console options, as well as day yacht versions, with walk through integrated transoms and luxury cabins. "We look forward to utilizing the race-proven Pantera hulls and adding new and exciting models while harnessing the most advanced composite building processes available today. With high-end fit and finish and refined interiors, a new era of Pantera is born," said Cam Heaps.
This error message is only visible to WordPress admins